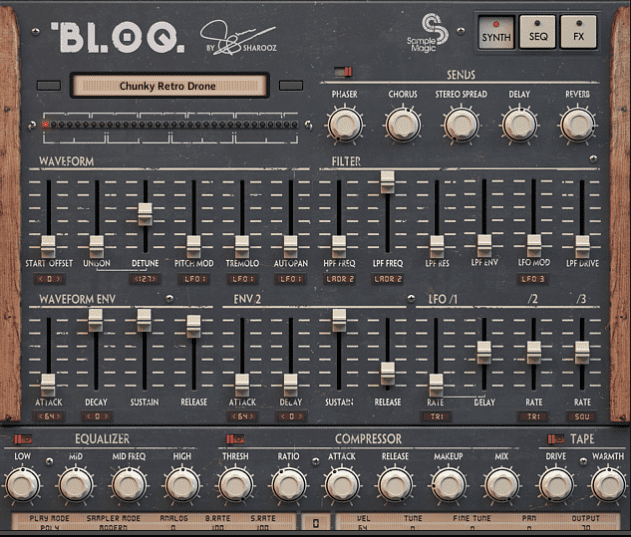 Over the last year I've been working extensively on developing Bloq, Sample Magic's first virtual instrument for Kontakt 5. I've been collecting vintage synthesisers and drum machines for over 15 years now, with the main focus being on the classic Roland machines of the 1980s. Due to the obvious constraints of dragging bulky hardware on the road, I started putting together my own personal multi-sampled collection of drum hits and favourite synth patches for Kontakt last June. I was headed to Los Angeles for the summer with just my laptop to work on and couldn't bear to be without the sound of the machines that form the backbone of every production I work on.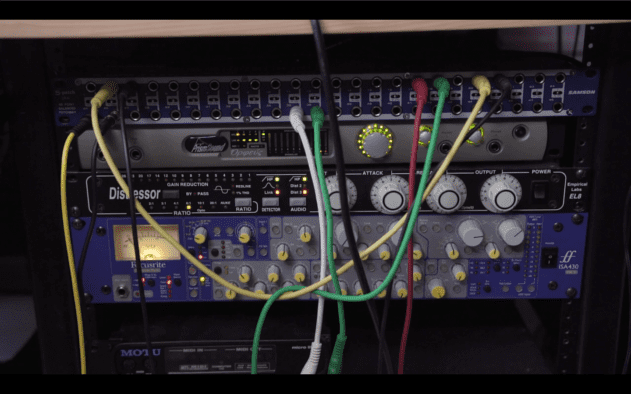 The obvious issue with using third-party samples is the lack of clarity and choice in the recordings. I wanted every nuance, noise and distortion in every possible iteration of every sound to be perfectly represented as I was used to it in my own studio environment. Every hit of every drum machine and every key of every preset in every synth was recorded at 24-bit quality through various channel strips, such as the Focusrite ISA 430 and Neve 1073, via the Prism Orpheus soundcard which in my opinion gives the clearest AD conversion I've yet heard. The result was stunning – not just for the raw, warm, punchy sound but also in the subtle flaws and signal noise that just added to the character.
While I was in LA I sought to 'fill the gaps' in the collection by hiring rarer synths not in my possession – such as the Roland Jupiter-8 and Sequential Circuits Prophet-5 – with the sole purpose of multi-sampling as many sounds as I possibly could. I'd build my own patches – crazy wide pads and rumbling basses – making sure each hit was sampled at every possible velocity and filter setting, sometimes leading to 180 samples in just one patch.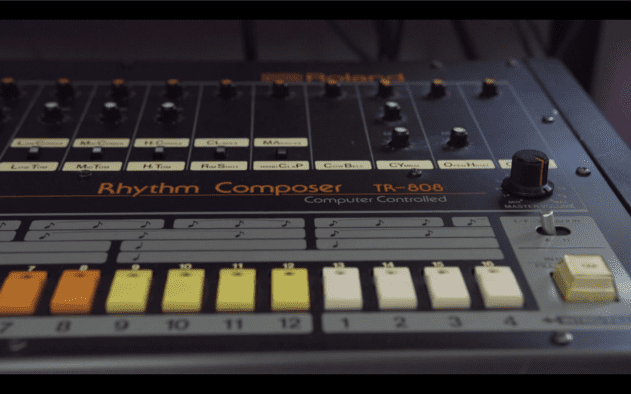 After a few weeks of enjoying the sounds and fine-tweaking the patches I decided I had to share the love. Many would feel perturbed at the idea of giving away sounds they'd spent years building from synths they'd spent even longer blagging, begging and borrowing to pay for. However Sample Magic had never done anything like this before. I wasn't particularly impressed by many of the vintage synth virtual instruments on the market. The sounds were shoddy, tired and stereotyped with the GUIs messy and ill thought out. The prices were often outrageous with very poor value for money and an over reliance on features I could never see used. My collection needed a full release.
I connected with Matt Fudge, who'd developed the amazing Transistor Revolution packs for Wave Alchemy. Over a six month period we sketched and mapped out a GUI that made full use of everything Kontakt had to offer. The patches really started to come to life – stereo enhancers, reverbs, step-time sequencers, unison, detune and tape warmth added hugely to what was already there. We built Ableton racks using macros, filters, reverbs and ADSRs within Live to make a creative and expressive instrument.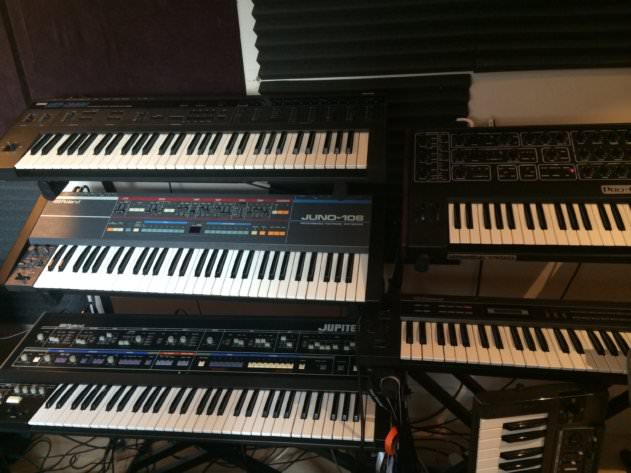 We created a separate drum module, where I used combinations of drum machines and my own personal drum hits to make customised kits, programming over 100 original loops using the inbuilt sequencer Matt scripted. Each drum machine hit was sampled at every possible pitch, tune, decay and snap setting with the ability to cycle through these sounds innovatively using just eight pads. The ability to have separate effects and output assignments on each hit was paramount. Matt's skill and Kontakt's functionality made this a breeze.
Lastly we need to make sure Bloq looked slick. We couldn't just take existing analogue synth design and re-hash it cheekily. I wanted original logos, looks and feels with every control, knob and button looking familiar enough to induce nostalgia but still be unique enough to feel like a new instrument.
Favourite Patches & Features
Retro Polychord – This came from the Clavia Nord Lead 3, which is hands down one of my favourite synths of all time. I gradually tweaked the sound over the last six or seven years since I acquired it, making many different versions before settling on the version that made the final cut. It reminds me of the old liquid drum and bass records of the late 90s, with a feel reminiscent of LTJ Bukem or a rave tune.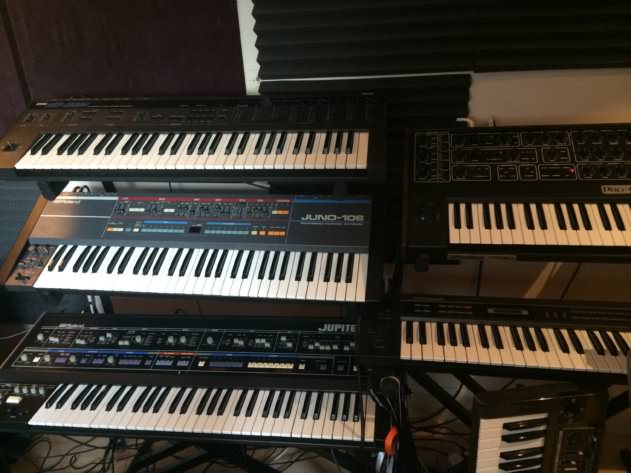 Warm Jupiter 6 Pad – The workhorse pad of the collection. This is just a couple of saw oscillators stacked with a bit of low pass filter from inside the Jupiter. The stereo width and unison within Kontakt really bring it to life. I've used this sound on so many tracks over the years. The filters on Kontakt make this sound even more lush.
JP8 Scream Lead – I've never heard a warmer and fatter sound than the Jupiter-8. I made over 50 patches in a manic three-day sampling spree, but only a handful made the final cut. The raw sound was so loud and punchy we did virtually no post processing to the final sound.
Raw 303 Acid Seq – I spent ages sampling the TB-303 and it was a real pain. Because I have a non-modified machine I had to go into Pitch Mode and sample each note across each octave within a step time programming menu. Once we finally had it in Kontakt we made extensive use of the internal sequencer to create as dynamic a patch as possible. It sounds like it's come straight out of the TB-303, sequence and all.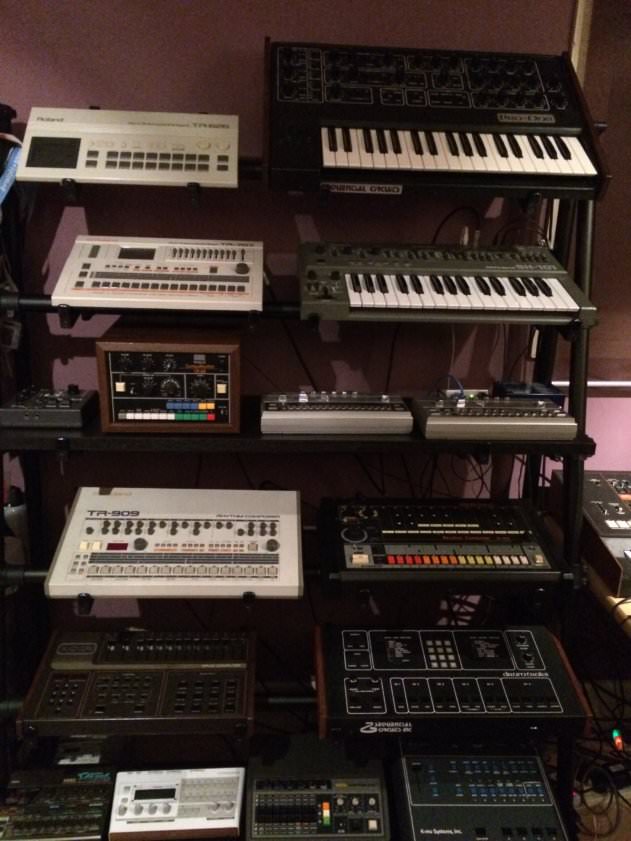 EBM Bass Seq – This one came from the Sequential Circuits Pro-One. I wanted this to be as close as possible to something Vince Clarke would do! Again the Kontakt sequencer was indispensable here.
808 Kit – Enough said really. They don't come punchier and fatter than this. We spent a whole day sampling the machine and making sure everything was perfect – from signal-to-noise ratio, right down to the quality of cables we used and the subtle attack we added to the snare hits using the Empirical Labs Distressor.
Essential Gear
Roland Jupiter 6 – used on about six or seven of the patches. I've built these presets over the last 2 years. This for me is the backbone of the collection.
Roland Jupiter 8 – I had three days to sample and make as many sounds as possible from it as it was over $200 a day to rent. I packed my Prism Orpheus into my hand luggage and sampled into my laptop on the kitchen table of the apartment I was renting. The neighbours complained approximately every five minutes, so most of it was done under extreme duress.
Clavia Nord Lead 3 & 4 – many of the pads and weirder lead sounds came from these. I love everything Clavia does and the editing capabilities in both machines are second to none.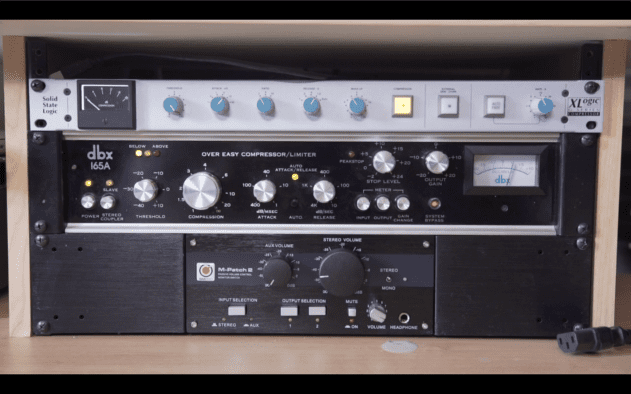 Teenage Engineering OP-1 – I had to use this, simply because of some of the amazing inbuilt FX. You'll never guess which patch came from this and nor will I tell you..
Elektron Analog Four – Prior to Overbridge being released I made several patches on this, which was time consuming but very satisfying. Easily my favourite box from the last few years.
Roland TB-303 – Goes without saying this featured heavily. Both waveforms and every possible pitch. I think I passed it through a TL Audio Valve EQ to get even more warmth.
Yamaha DX7 – for the classic house basses!
Korg DW8000 – a stone cold overlooked classic. Many pads and plucks came from this. Reminds me of John Carpenter's horror soundtracks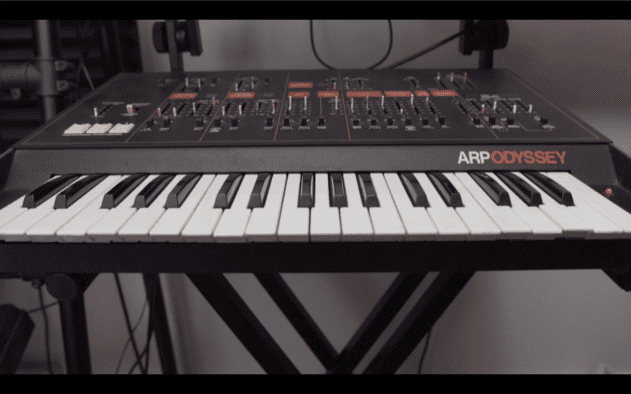 Korg Poly 800 – I used this on some of the Gessafelstein-sounding sequences and leads. Looks like a toy but very underrated and has an amazing arpeggiator to boot.
ARP Odyssey – used on a lot of the leads. I have the original 1973 model. It sounds different every time you switch it on so a lot was made out of the randomness of it all.
Sequential Circuits Pro One – warm, classy and hugely versatile.
Roland Juno 106 – used a lot on the basses and pads. One of the voice chips gave in half way through and we noticed a slight tonal discrepancy with the new chip so about half of what I sampled failed to make the cut.
Roland TR-909 – as with the 808, every pitch and tone of every hit came into play. Sometimes I'd use the dbx 165 to subtly treat toms and rimshots.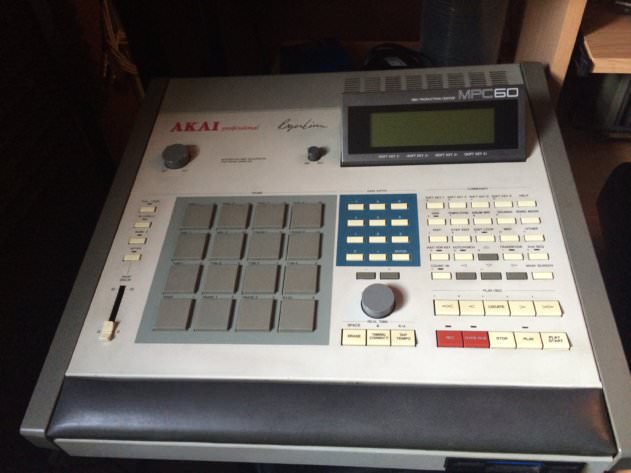 Roland CR-68 – as many of these machines have no way of accessing single hits, I'd have to play a preset pattern and isolate the sound to be sampled. The end result was certainly worth it. A classic.
MXR 185 – hugely underrated and with the best snare sound I've possibly ever heard. Reminiscent of early Justice and the French house sound of ten years or so ago. The patterns made inside Kontakt really bring this to life.
Akai MPC60 – I put many of the sounds through its gritty AD/DA and ended up with a gorgeous, nostalgic, vibey feel – I used it in some of my own Sharooz Kits to give a unique flavour.
Bloq is out now on our webstore priced £44.95
https://www.samplemagic.com/details/452/bloq